Captain Steve Campbell

Steve is a well known sport fishing captain in New Zealand and South Pacific waters. He has been fishing Vava'u waters since 2000.
He is currently the International Game Fish Association Representative for Tonga, an IGFA Ambassador Captain and since 2000, has been an executive committee member of the Tonga International Game Fish Association ( TIGFA) during which time he has served various terms as President and Record Keeper. He is also a foundation executive member of the Vava'u Sport Fishing Club (VSFC) that was established in 2007.
A strong advocate of sustainable fishing practises and conservation, Steve and his clients have now caught 2,034  blue marlin (as at 18/12/16), 96% of which have been released.
He has skippered or caught 174 Tongan and club line class records together with 44 'all-tackle records'.
Since the NSW Tagging program established recognition of release statistics, Steve has been the top release captain for blue marlin in the International section.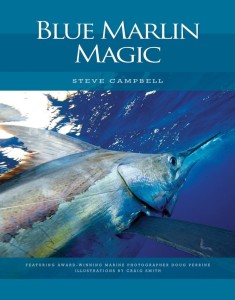 Recently Steve published 'Blue Marlin Magic', the most comprehensive catch data yet to be published on blue marlin. The book also features fishing techniques and detailed observations on blue marlin behavioural traits and feedback suggests the publication is destined to become an international reference for anglers and marine academia.
Steve's most enduring quote ….
"In my minds eye, I can see every big marlin I have ever hooked and lost… I have the greatest of respect for the fighting spirit of all their species … I believe that the great majority of released fish survive and that it is worthwhile to let them go"
S. Kip Farrington, Jr – Atlantic Gamefishing (1937)