Blue Marlin Magic …
sport fishing adventures …
Welcomes you to Vava'u – Kingdom of Tonga, the  billfish capital of south pacific waters.
Not only are Vava'u waters rich with billfish species and all the common pelagics, the fishing grounds are a mere 40 minute run from Neiafu harbour township – Port of Refuge.
We promise 10 hours on the water every day, day after day to ensure you experience the very best of Vava'u fishing, whether it be chasing billfish, yellow fin, mahimahi, wahoo or the bad boy brawlers such as giant trevally and dog tooth tuna.
With over 1,900 blue marlin captures in 15 seasons in Vava'u waters, Capt. Steve has the credentials and hands-on experience to put you on the fish.
Steve is acknowledged as the regions top billfish captain and he specialises in hunting blue marlin. Author of 'Blue Marlin Magic' … your in very capable hands.
His detailed catch data is the most comprehensive research yet to be published on the species and his insights on blue marlin behavioural traits provide practical tips on how to increase strike-to-catch rates.
Home Port Flag – Kingdom Of Tonga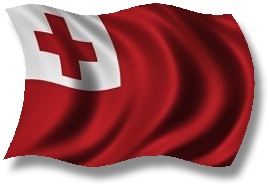 ---